Try Membership Today for Only $1!

(Use Coupon Code $1Trial)

The Benefits of Membership in The Edge
Membership in The Edge provides interior designers with precisely the right level and frequency of business education that they need to master a highly complex business and earn what they deserve. It also adds the crucial degree of accountability that is often so hard for those who own their own business. Members of The Edge earn, on average, 2.7X more than nonmember interior designers!

***Now...with weekly updates on how designers are navigating the Coronavirus crisis and preparing to emerge stronger than ever!

As a member of The Edge, you will receive:
The monthly Edge Newsletter in your mailbox every month;
Enrollment in the monthly live members' coaching call
Weekly tips and tactics in your email inbox
An invitation to the annual IDEAS Online Conference for a sharing of best practices
Instant access to years worth of valuable archives (videos, PDFs, eBooks, courses, etc.)
Access to David Shepherd via personal email
Support from fellow members nationwide
Discounts on new course offerings from Interior Design MBA online courses
Membership is month-to-month and may be cancelled at anytime, so there is no risk to members. However, due to the value of membership, the average tenure of members who stay for at least one year, is seven years!
Your Instructor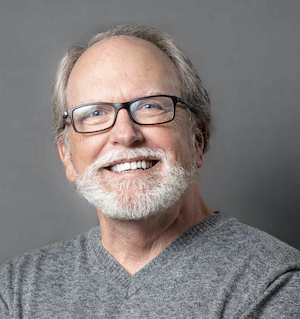 For almost thirty years, David Shepherd has taught small business strategy at two of the nation's top business schools. And for almost twenty years, he has brought this knowledge exclusively to interior design professionals.
As founder of the Business of Design Conference, David hosted over 3,000 interior designers at 40 events held throughout North America. David has also facilitated the sharing of "best practices" among hundreds of interior design principals, including sole practitioners and principals of 30-person firms. David's current coaching network is a membership organization called The Edge.
Course Curriculum
Welcome to The Edge Membership for Interior Designers!
Available in days
days after you enroll
Frequently Asked Questions
What Happens When I Enroll?
Good question, because the Edge Member Archives are actually hosted on a separate site. You will automatically receive an email from that site and be asked to create a new username and password. You'll access all information from that site, though your billing profile will remain on www.interiordesignmba.com.
When will I get access to the information?
You will have access as soon as you set up your password from the email automatically sent to you. Thereafter, just may just click on the "Membership" tab on this site to access your membership dashboard. You will be automatically added to the system that delivers weekly tips to your email inbox.
Can I cancel at anytime?
Yes...from your own login at www.interiordesignmba.com. But be careful...those who stay members for at least a year stay members for an average of seven years! In other words, they really let the habit of developing business skills take hold, and then reap the benefits of applying what they learn from membership.
What is the "Affiliate Program" I've seen referenced?
We offer an affiliate program so that our customers can earn supplemental income by referring our courses to others. You would receive a commission each time you helped another designer by referring a course or membership in The Edge. For information, please click on "Affiliates" at the top of the page at www.interiordesignmba.com.